RangeForce Expands Security Training Cloud Service
RangeForce today unfurled Battle Fortress Cyber Range, a cloud-based service through which red/blue teams can conduct security training using modules and content they can reuse across multiple exercises.
Will Munroe, vice president of marketing for RangeForce, said Battle Fortress Cyber Range reduces the costs that cybersecurity teams must invest to set up a cybersecurity exercise that accurately reflects the IT environment they are expected to defend. Those costs are typically more than $500,000. Battle Fortress Cyber Range cuts that amount by more than a third using a cloud platform that also enables organizations to easily share and reuse the security training content they create.
That cloud-based approach also makes it possible to continue training those teams at a time when travel is being restricted to help combat the COVID-19 pandemic, he added. It also makes it easier to train cybersecurity teams that today are often distributed across multiple geographic regions.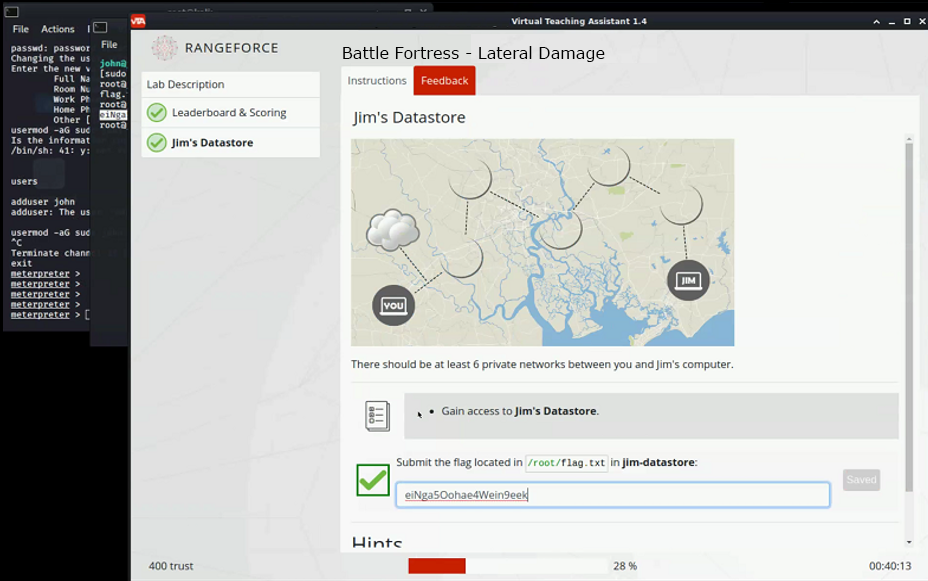 Battle Fortress Cyber Range builds on the RangeForce Cyberskills Platform the company makes available to cybersecurity teams that want to simulate cyberattacks against specific combinations of software. The new offering goes a step further by enabling cybersecurity teams to test skills versus one another.
Fresh off raising an additional $16 million in funding, RangeForce said its platform is already in use by more than 100 organizations, which helped drive a 2,700% year-over-year increase in annual recurring revenues.
Munroe said it takes about four weeks to configure Battle Fortress Cyber Range in a way that reflects the IT environment an organization is seeking to defend. Once that environment is created, however, organizations can store it for future use and expansion. Historically, most organizations have been able to engage in only one large-scale red team/blue team exercise a year because of the costs involved. The more cybersecurity teams employ Battle Fortress Cyber Range, the more the total cost of conducting red team/blue team training is reduced over time, said Munroe.
Online courses may never fully replace the need for in-person security training. However, in the wake of the COVID-19 pandemic online courses have come a long way in just a few short months. In fact, it's clear that even once the pandemic subsides online courses will play a bigger role across all aspects of IT. In many cases, online training may prove more effective simply because it can be accessed more readily.
The number of cybersecurity jobs that remain unfilled remains stubbornly high despite the current high level of unemployment brought on by the pandemic. More individuals than ever are signing up for security training, but even if those individuals are hired it can take six months or more for them to get to know an IT environment well enough to be effective. Reducing that mean time to effectiveness is critical at a time when cybersecurity attacks are increasing in both terms of volume and sophistication.