Annual Imperva Hackathon Inspires 2022 Product Roadmap
Bold ideas, diverse thought and challenging the status quo sum up the Imperva state-of-mind. We're always looking to inspire the next big innovation that can transform the future of the cybersecurity industry. But if there's anything the past year and a half has taught us, it's that transformative doesn't necessarily mean complicated, nor does it require long-term development. In fact, it's the little changes that often make the biggest impact.
When it came to planning the 2021 Imperva Hackathon, we developed the theme around that very concept. HackathonX: Made in the Future — a charge for employees to envision, create and help shape the future. We challenged our teams to develop a viable working concept that could be implemented in the next year to help Imperva remain a market leader for years to come.
In the weeks leading up to the event, experts from our company and across the industry hosted a webinar learning series to prepare participants with important skills for the competition. Topics included UX design, data science, innovation and more.
On November 15, we kicked off the three-day competition of HackathonX: Made in the Future. While some teams were able to work in-person where local COVID-19 protocols allowed, the majority participated virtually, as they did in 2020. Nearly 300 employees from 10 countries developed solutions for existing customer challenges and conceived new innovations that would help advance our 2022 product roadmap.
Final products and presentations were submitted on November 17 — the last day of the event — and they were nothing short of extraordinary. Six teams made it to the finals competing for the first, second and third place prizes. The presentations and product demonstrations were so compelling that two teams tied for third!
For teams located in Israel, we were able to host an in-person fair at our Tel Aviv office. One of the most common things we heard from those in attendance: How enjoyable it was to be together with old friends, meet new colleagues, and see what new perspectives our hard working teams developed.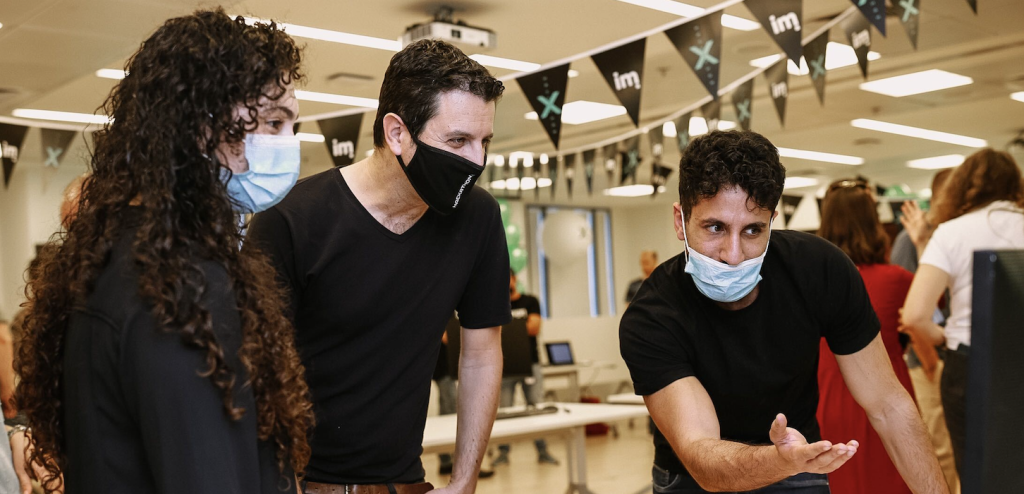 Aside from developing homegrown innovations and bold ideas, employees from around the globe had the opportunity to connect and work toward one common purpose: shaping the future!
It was an Imperva Hackathon unlike any other, and I'm honored to have been part of it.
The post Annual Imperva Hackathon Inspires 2022 Product Roadmap appeared first on Blog.
*** This is a Security Bloggers Network syndicated blog from Blog authored by Nadav Avital. Read the original post at: https://www.imperva.com/blog/annual-imperva-hackathon-inspires-2022-product-roadmap/