InSecurity Podcast: Jeff Davis on Smart Mobility Beyond Autonomous Vehicles
The global autonomous vehicle market accounted for US $27.9 billion in 2017.
Forecasters expect a compounded annual growth rate of 41.5% through 2026, which would boost the market to US $615 BILLION.
Autonomous vehicles could be 15% of global light vehicle sales by 2030.
This progress toward modern mobility is positive, but it comes with complexities. Biggie Smalls once said something about dramatic infusions of capital and the subsequent results.
Our friends at the Ponemon Institute did some digging:
84% of automakers and their suppliers aren't sure cybersecurity practices are keeping pace with evolving technologies.
30% of survey respondents do not have an established product cybersecurity program or team.
63% test less than half of their hardware, software and other technologies for vulnerabilities.
There's plenty that the automotive industry can control. But, do you know what steps you can take to avoid the potential damage cyberthreats can cause to your organization? Well, you're in luck because our next guest is someone who knows many of those steps.
This week on the InSecurity Podcast, host Matt Stephenson chats with Jeff Davis, Head of Smart Transportation Innovation and Development at BlackBerry, about the ever-changing world of connected transportation. It's not all self-driving cars though. Want to take a deep dive into what is involved in building a smart city? Stick around…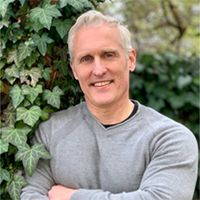 About Jeff Davis
Jeff Davis (@jdavisusmc) is the Head of Smart Transportation Innovation and Development at BlackBerry.
In this position, Jeff holds responsibility for the strategic innovation and development of smart transportation markets.
He's developed cybersecurity, mobility and connectivity programs that specifically focus on human interaction with advanced technologies and new concepts.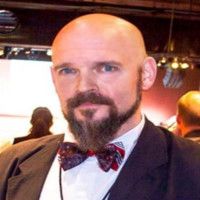 About Matt Stephenson
Matt Stephenson (@packmatt73) leads the broadcast media team at BlackBerry Cylance, which puts him in front of crowds, cameras, and microphones all over the world. He is the regular host of the InSecurity podcast and video series at events around the globe.
Twenty years of work with the world's largest security, storage, and recovery companies has introduced Stephenson to some of the most fascinating people in the industry. He wants to get those stories told so that others can learn from what has come before.
Every week on the InSecurity Podcast, Matt interviews leading authorities in the security industry to gain an expert perspective on topics including risk management, security control friction, compliance issues, and building a culture of security. Each episode provides relevant insights for security practitioners and business leaders working to improve their organization's security posture and bottom line.
Can't get enough of Insecurity? You can find us at ThreatVector InSecurity Podcasts, Apple Podcasts and GooglePlay as well as Spotify, Stitcher, SoundCloud, I Heart Radio and wherever you get your podcasts!
Make sure you Subscribe, Rate and Review!
Recent Articles By Author
*** This is a Security Bloggers Network syndicated blog from Cylance Blog authored by InSecurity Podcasts. Read the original post at: https://threatvector.cylance.com/en_us/home/insecurity-podcast-jeff-davis-on-smart-mobility-beyond-autonomous-vehicles.html