How Organizations Can Change The Security Behavior of Their Employees?
Security behavior is what most organizations neglect when it is something every organization should focus on for securing their business against cyber threats.
Today, every organization, irrespective of its size, is worried that it can be the next cyber attack victim. And they are not wrong.
Malicious actors are launching thousands of cyber attacks every month. Working with new techniques and tactics to gain access to your systems and steal your sensitive data. In fact, there is a cyber attack every 39 seconds, according to the report. Additionally, the global average total cost of a data breach is $3.86 Million, as per IBM's report.
In this scenario, every organization is bound to be worried about the increasing cyber crimes. Ignorance of cyber threats is like playing Russian Roulette where you just wait to shoot yourself in the head.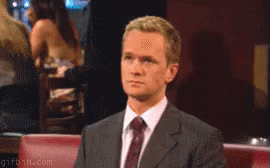 So, in order to stay protected against cyber crimes, organizations end up spending a huge amount of money. According to an article by Simplilearn, 50% of large organizations spend at least 1 million dollars on cyber security every year. While 43% spend between $250,000 and $999,999, the other 7% spend less than $250,000.
Notably, even after spending such huge chunks of money, organizations are not totally safe. So, the question arises, how do we combat the prevailing cyber threats?
The answer is simple- Strengthen your first line of defense. As of now, almost 90% of all data breaches are caused due to human error. However, an organization can transform an employee from a "hacker's target" to a "human shield". But to achieve this, organizations will have to change their employees' security behavior in the first place.
How to Change the Security Behavior of an Employee?
Here are the three  effective ways your organization can implement:
Cyber Attack Simulation
One of the biggest reasons why employees care less about cyber security is because of the traditional cyber security awareness training campaigns. They are infrequent and boring.
Organizations need to fix this. Employees should not be provided with training for the sake of it. In fact, they should be provided with cyber security awareness training that is interesting, relevant, engaging, and frequent. Doing this will help increase the willingness of the employees to engage with the subject.
You can implement tool such as ThreatCop which helps your organization with:
Providing real-time cyber attacks simulation training to make them aware of the latest cyber threats

Monitoring cyber security health of the organization

Analyzing and improving employee vulnerability score on a regular basis

Providing interesting and informative cyber awareness content such as videos, gamified quizzes, questionnaires, etc.
Understanding and Performing The Role
Only providing cyber security awareness training will not help if the employees do not understand the role they need to play in protecting the organization. The common issue is that most employees think that protecting the organization against cyber attacks is something that IT professionals should handle. When in reality, the greatest vulnerability is the human, not technology.
As a result, undeniably, employees play a very vital role in securing the organization. However, do keep in mind that understanding and performing the role are two different things. For instance, an employee who does not quite understand the concept of cyber security will think of cyber security awareness training as similar to fire drills: crucial but not something they need to carry out. 
To change this perception, organizations not only need to make them understand their role but also demonstrate that securing the organization against cyber threats is a top priority task.
"In theory, one can build provably secure systems. In theory, theory can be applied to practice but in practice, it can't." – M. Dacier
Practice Makes Perfect
"Knowing is not enough; we must apply. Willing is not enough; we must do." 

– You might have heard of this famous quote from Goethe.
The same goes for cyber security awareness training as well. While knowledge is essential, one should not forget it is the practice that matters in the end. To be good at performing the cyber security responsibilities, one must practice every day.
Too often, cyber security training programs are held only once a year, that too just to affirm employees are exposed to cyber security policies. This approach may be sufficient for compliance but this will not be sufficient to change your employees' security behavior. Similar to other behavior, cyber security best practices are only effective when your employees will practice them often!
If you enjoyed reading the blog then you can also follow our blog to learn more about cyber security news and updates!
Turn Your Employees Into A Cyber Threat Shield
Make your employees proactive against prevailing cyber attacks with ThreatCop!
The post How Organizations Can Change The Security Behavior of Their Employees? appeared first on Kratikal Blog.
*** This is a Security Bloggers Network syndicated blog from Kratikal Blog authored by Richard Singha. Read the original post at: https://www.kratikal.com/blog/how-organizations-can-change-the-security-behavior-of-their-employees/