With The NASDAQ Bell Ceremony, We Kick Off The Next Leg of Imperva's Incredible Journey
On Friday morning our CEO Chris Hylen and company execs rung the NASDAQ opening bell in New York, welcoming another day of trading for the world's second-largest stock exchange; and taking full advantage of the opportunity to celebrate recent corporate milestones for Imperva.
"I'm honored to be standing here today, alongside our management team, representing our amazing employees around the globe.  I'd like to thank each of my Imperva colleagues for their dedication to our customers, passion for innovation, and commitment to protecting data and applications," said Hylen.
Market Bell Ceremonies at the Nasdaq Market Site in New York's Times Square don't come along every day, and for us, the event hits even closer to home. As a member of NASDAQ for the last five years, Imperva also happens to protect the stock exchange's websites, applications, APIs and databases from cyber attacks.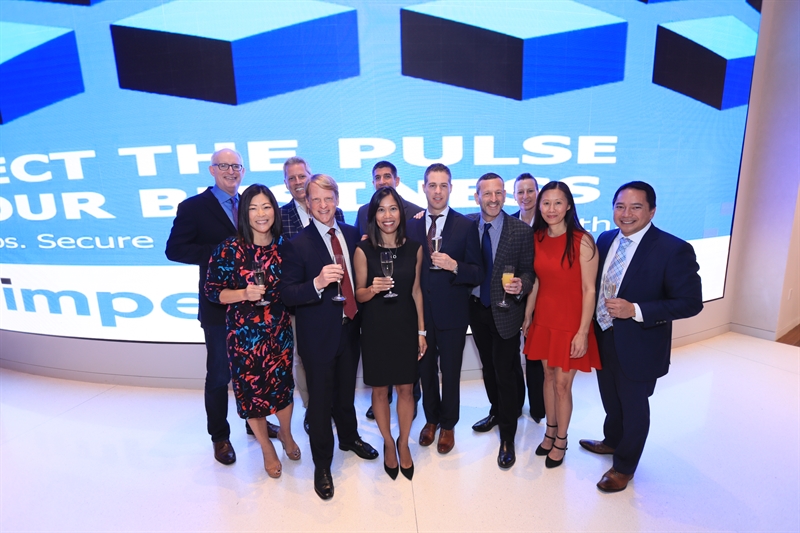 "For enterprises, data is vital and applications are how they run the business – it's essential that businesses protect both of these critical assets from cybercriminals."
What better place than our home since 2016 then, to usher in the new Imperva with a sneak peek at our new logo; which represents what we'll look and feel like to our fellow employees, customers, partners,  and prospects. We're putting the world on notice that the new Imperva is coming – aligned with our strategy, our credo, and our mission.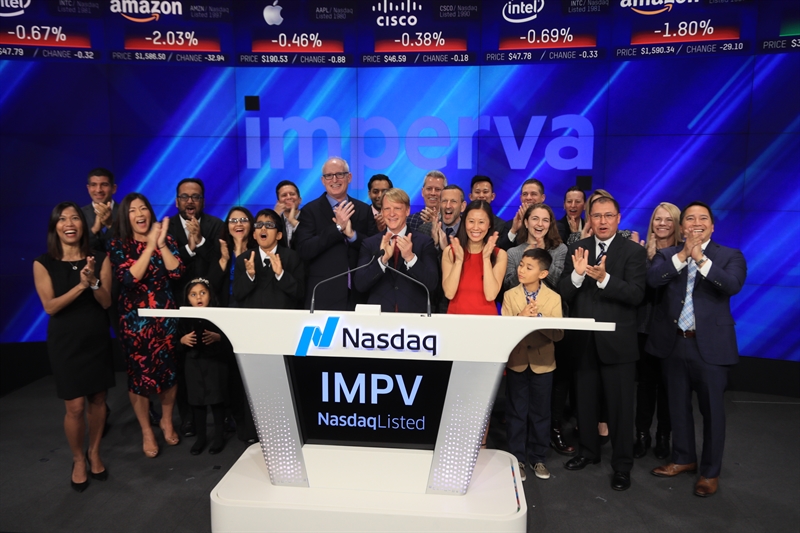 "We pride ourselves in the role we play in delivering simple, effective, and enduring protection for our customers.  We innovate using data, analytics, best of breed software and our community's expertise."
The post With The NASDAQ Bell Ceremony, We Kick Off The Next Leg of Imperva's Incredible Journey appeared first on Blog.
*** This is a Security Bloggers Network syndicated blog from Blog authored by Gerhard Jacobs. Read the original post at: https://www.imperva.com/blog/with-the-nasdaq-bell-ceremony-we-kick-off-the-next-leg-of-impervas-incredible-journey/