Cybersecurity Professionals: Path to Job Security
Checking the news these days can be a scary proposition. With daily headlines about major corporate breaches, ransomware, and cryptojacking, consumers are very worried about the privacy of their data and security of their digital assets. According to one recent market report, global cybersecurity spending will exceed $1 trillion dollars from 2017 to 2021. Cybersecurity represents a booming market and, like many other industries before it, could point to the next field that the graduates of tomorrow will pursue as a career due to increasing demand.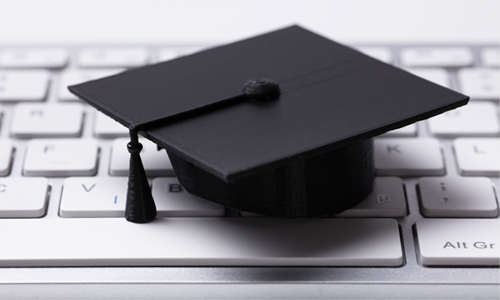 Various Job Avenues
Students have a variety of options when it comes to a degree in cybersecurity or other IT-related fields. Within the last year, the unemployment rate of recent graduates was around 3.7% in the United States. That is one of the lowest unemployment rates we have seen in the last decade–meaning recent graduates have it pretty easy when it comes to job hunting. Cybersecurity jobs are in high demand, being one of the top three most in-demand jobs of 2017. However, it is estimated that from 2018 through 2022, a massive shortage of workers in the cybersecurity field is expected as more businesses ramp up their cybersecurity preparedness. As more and more breaches occur, and more businesses continue investing in network security, pursuing a degree in cybersecurity can lead to a steady path to job security.
While large enterprises generally have in-house IT teams, many small and medium businesses do not have the resources or budget to hire someone to manage their IT needs. According to a 2016 study, 64% of organizations are using some form of managed services. Managed service providers (MSP) provide services and oversight for the IT infrastructure of their clients. This arrangement is ideal for businesses that want to offset their IT infrastructure and network security worries while also saving money. The cost of a full-time IT professional can often be exponentially more than utilizing an MSP. Working as an MSP provides an alternative job path for students and IT professionals.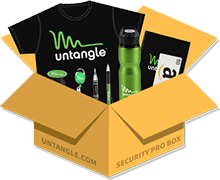 Enter Untangle's Cybersecurity
Awareness Sweepstakes
Path to Success
As cybersecurity concerns continue to grown, so does the need for professionals that can help businesses effectively manage their cybersecurity needs. Those students unsure which career path is best for them, or professionals that want a change in their careers, should consider cybersecurity as a path for success. Whether you are the sole IT person, one of many, a consultant, or work for an MSP, the role of cybersecurity professional can be yours. Learn how MSPs are utilize Untangle's NG Firewall solution to protect their clients' networks.
*** This is a Security Bloggers Network syndicated blog from Untangle authored by [email protected]. Read the original post at: https://www.untangle.com/inside-untangle/cybersecurity-professionals-path-to-job-security/