Partner Implements Untangle at Client Sites for Cost-effective Network Protection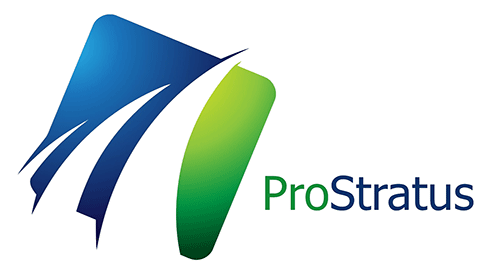 Background
ProStratus has been providing IT services and solutions for small businesses throughout the Springfield, Ohio area since 1992. With a combined 60 years of IT and data center experience, ProStratus strives to provide its customers with cost-effective, top-notch support and solutions. ProStratus serves a variety of client types, including schools, elderly assistance homes, and medical institutions.
Bryce Holland is one of the IT Directors/Project Managers at ProStratus. "I've used Untangle's NG Firewall solution to protect my home network for many years," said Holland, "so it was an easy choice to implement Untangle at our clients' sites when their current solutions were no longer effective."
Technology Solution
One of their clients, a large local high school, was having difficulties with their existing Barracuda firewall. The physical appliance was no longer supported and unable to stay up-to-date on emerging threats, causing concern for the school. The school has over 1,000 devices consisting of desktops, laptops, and iPads that need to be filtered and protected, not just from threats, but from children accessing inappropriate content, in order to maintain CIPA compliance. Because Untangle offers a simplified network security solution at a cost much lower than enterprise solutions, Holland was able to save the school money by running Untangle as a virtual machine.
Identifying and filtering all the devices brought on campus is a top concern for Holland and the school. "With Untangle, we were able to easily separate the mobile devices from the main network and identify those users with the Captive Portal application," said Holland, "For those users on the main network, we use the Directory Connector application to identify the groups and users the school has already available in their Active Directory." Directory Connector allows Holland to easily make rules and policies based on users and groups; for example, the students have a more strict internet access policy than teachers do.
Holland has also implemented Untangle at a senior services nonprofit organization, United Senior Services, where no network security solution was previously in place. "Nonprofits must meet a certain level of web security in order to protect the private data of donors and the individuals served," said Holland. "Untangle gives the nonprofit visibility into network graffic and provides reports to executives to showcase their security initiatives." The elderly home has over 150 devices on-premise and supports many guests, including on-site vendors. In order to protect the main network, Holland separates the vendors to a different network segment, ensuring private data is never exposed to unauthorized users.
When a principal asks if their school is CIPA compliant, I can look them straight in the eye and say 'absolutely'.
Holland utilizes most of the applications at their clients' sites, including Web Filter, Virus Blocker, and Phish Blocker, mainly to stop all the viruses, spam and phishing attempts that have increased recently. "Ad Blocker has saved our clients' network countless times over," said Holland. "For example, a teacher was looking up information for a class on a compromised website, and Untangle seamlessly blocked it. Untangle saved the day for that school."
Reporting and Compliance
Untangle helps businesses maintain their compliance with many regulations. "When a principal asks if their school is CIPA-compliant, I can look them straight in the eye and say 'absolutely'," said Holland. The Reports app allows Holland to drill down into any aspect of the network traffic to root out problems and see what is happening on the network. Additionally, audit logs let ProStratus know who has made administrative changes and when. "The audit logging is an incredible feature," said Holland.
ProStratus is able to save their clients money by running Untangle in a virtual environment. "Our clients are small businesses, with limited budgets, so having the option to run Untangle as a virtual machine or on our own hardware helps us pass on the savings to our clients," said Holland. Holland plans to implement Untangle at more of their clients' sites as the need emerges. "We have Untangle at four locations right now––three schools and an elderly assistance home," said Holland. "We hope to continue to implement Untangle at our other locations soon."
Ad Blocker has saved our clients' network countless times over.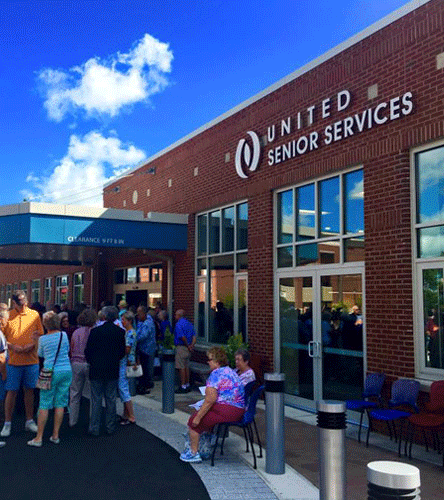 NG Firewall Fast Facts
Comprehensive network security at the gateway

Powerful reporting makes monitoring painless

Plug and play set-up

Granular web filtering offers 144 categories covering hundreds of millions of URLs
About Untangle NG Firewall
Untangle's NG Firewall platform combines Unified Threat Management—to address all the key network threats—with policy management tools that enable you to define access and control by individuals, groups or company-wide. NG Firewall enables you to quickly and easily create the network policies that deliver the perfect balance between security and productivity.
*** This is a Security Bloggers Network syndicated blog from Untangle authored by [email protected]. Read the original post at: https://www.untangle.com/case-studies/partner-implements-untangle-at-client-sites-for-cost-effective-network-protection/