Tenable IPO: Accelerating Our Vision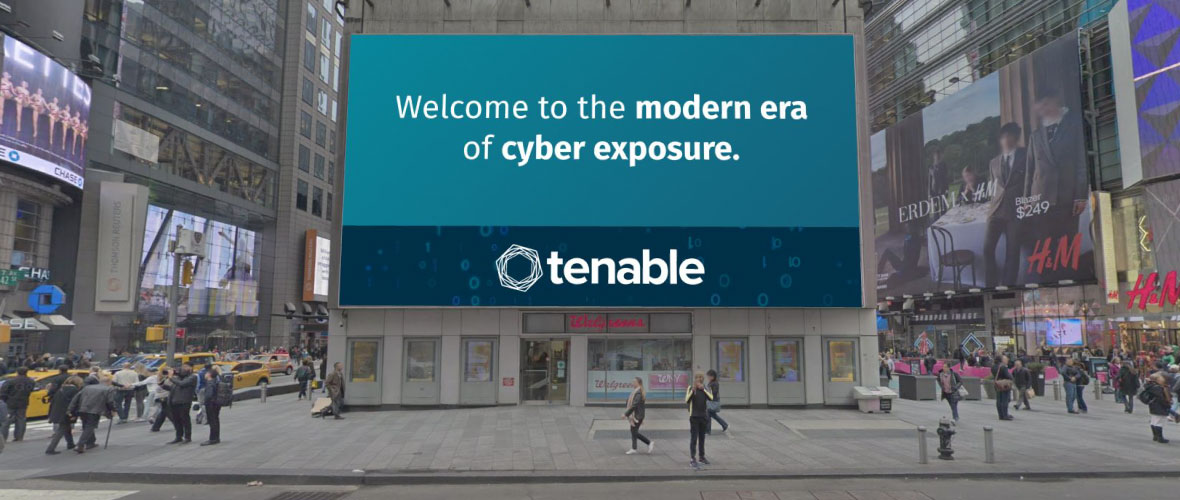 Today, Tenable officially became a public company, trading on the Nasdaq under the ticker symbol TENB.
As we embark on our new chapter as a public company, I want to take this moment to thank each of you, our loyal customers. Our company was founded on a mission to help you solve some of the hardest challenges around understanding where you are vulnerable. We built this company in close collaboration with the security community to make sure we are continuously adapting and growing as your needs change.
Rest assured, the foundations that made Tenable the global cybersecurity leader it is today will not change as we chart a larger path forward. In fact, operating as a public company will give us the ability to accelerate on our vision, our product development and our ability to help you understand and reduce Cyber Exposure in this age of digital transformation.
We are committed to our vision of helping you gain visibility across the entirety of the modern attack surface – whether it's IT assets, cloud environments, IoT devices or Operational Technology systems. We are also excited to bring Tenable.io Lumin to market, which will provide deep analytics to help security and business executives translate vulnerability data into business insights through prioritization, benchmarking and measurement of Cyber Exposure. We are going to transform how security is managed and measured – together!
To all of our customers, thank you for putting your trust in Tenable. We remain laser focused to make sure we're delivering on our mission, and that we continue to deliver the world-class products, services and support that you have come to expect from us.
And, while none of us can predict the future, I'm sure of one thing – I couldn't be more proud or more excited to work alongside such an awesome team and to partner with such amazing customers.
Thank you for your loyalty and support.
Amit
*** This is a Security Bloggers Network syndicated blog from Tenable Blog authored by Amit Yoran. Read the original post at: http://feedproxy.google.com/~r/tenable/qaXL/~3/XwWVn3f_UBw/tenable-ipo-accelerating-our-vision