Avast at RSA: What an amazing week | Avast
This year's RSA Conference drew attendees from all over the world to San Francisco's Moscone Center last week to learn the latest on cyberthreats, vulnerabilities, and security products. The event consisted of more than 550 sessions, which covered everything from General Data Protection Regulation (GDPR) to the Internet of Things (IoT).
Each year, we see trends rise to popularity within the security community. This year included discussions on ransomware, GDPR, blockchain, Equifax, WannaCry, Bitcoin, and machine learning. Security vendors featured the latest technology in demonstrations ranging from virtual reality games to cryptomining challenges, while market leaders delivered their messages on everything from integrated cloud solutions to compliance consulting.
Here are some of the other notable highlights from last week's RSA:
Even security conference organizers are not immune to vulnerabilities
During the conference, a security researcher on Twitter discovered a flaw in the 2018 RSA Conference app that exposed conference attendee names. The database was discoverable via an unsecured API that could be accessed through the app. The RSA conference Twitter handle confirmed the issue, stating that 114 attendees had their first and last names leaked from the mobile app.
Avast joins Microsoft, Facebook, Cisco, and others in Cybersecurity Tech Accord
On Tuesday, Avast joined Microsoft, Facebook, Cisco, and thirty other tech giants in what is being consiered a "Digital Geneva Convention." The companies have formed an alliance called the Cybersecurity Tech Accord, which dedicates itself to the following four principles:
Protecting their users and customers from cyberattacks

Opposing all cyberattacks on innocent civilians and enterprises

Empowering users, customers, and developers to strengthen cybersecurity protection

Partnering with each other and likeminded groups to enhance cybersecurity
The accord, championed by Microsoft president Brad Smith, is a pledge of unity amongst all the signatories at a time when world governments are more frequently pressing for access to user data. "Cyberspace has become the new battlefield, and the tech sector has the first responsibility," Smith said in a Tuesday RSAC keynote. "We are the first responders on this new battlefield, and it needs to be a shared responsibility with the industry and with customers around the world."
Ondrej Vlcek speaks on Hackers & Threats
Addressing the Hackers & Threats core topic, our EVP and General Manager, Consumer presented a technical look inside the CCleaner digital supply chain attack. Watch his follow up interview with eWeek.com and you can read a recap of the session on Twitter.
Keynote emphasizes need for female engineers
Girls Who Code founder Reshma Saujani, one of the keynote speakers, stressed the need to attract and keep women in the talent pool of engineers. "If you talk to any business executive, you'll tell me that your number-one problem is you can't find enough engineers," she said. "I believe the solution to this tech talent deficit is women."
IoT Village 2018
In the IoT village, attendees got a live demonstration of how easy it is to hack into the world of IoT devices.
The Avast booth
If you attended, we hope you got a chance to stop by the Avast booth to see our live map of real-time cyberattacks happening around the globe.
We also gave attendees a shot at the cryptomining challenge, where two winners were each awarded a Samsung S9 Android phone.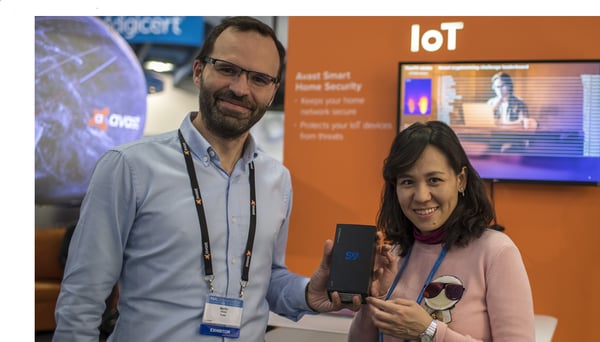 From all of us at Avast, it was an exciting conference, and we look forward to seeing you all again next year.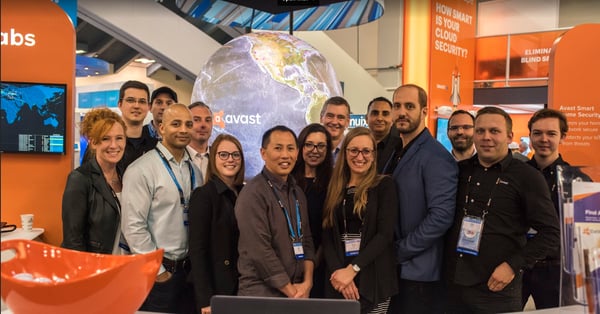 *** This is a Security Bloggers Network syndicated blog from Blog | Avast EN authored by Avast Blog. Read the original post at: https://blog.avast.com/avast-at-rsa-what-an-amazing-week