Flash, Windows Users: It's Time to Patch
Adobe and Microsoft each pushed critical security updates to their products today. Adobe's got a new version of Flash Player available, and Microsoft released 14 updates covering more than 75 vulnerabilities, two of which were publicly disclosed prior to today's patch release.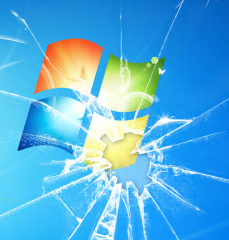 The Microsoft updates affect all supported Windows operating systems, as well as all supported versions of Internet Explorer/Edge, Office, Sharepoint and Exchange Server.
All of the critical vulnerabilities from Microsoft are in browsers and browser-related technologies, according to a post from security firm Qualys.
"It is recommended that these be prioritized for workstation-type devices," wrote Jimmy Graham, director of product management at Qualys. "Any system that accesses the Internet via a browser should be patched."
The Microsoft vulnerabilities that were publicly disclosed prior to today involve Microsoft Exchange Server 2010 through 2016 editions (CVE-2018-0940) and ASP.NET Core 2.0 (CVE-2018-0808), said Chris Goettl at Ivanti. Microsoft says it has no evidence that attackers have yet to exploit either flaw in active attacks online.
But Goettl says public disclosure means enough information was released publicly for an attacker to get a jump start or potentially to have access to proof-of-concept code making an exploit more likely. "Both of the disclosed vulnerabilities are rated as Important, so not as severe, but the risk of exploit is higher due to the disclosure," Goettl said.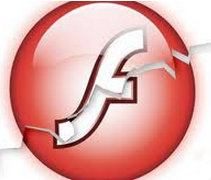 Microsoft says by default, Windows 10 receives updates automatically, "and for customers running previous versions, we recommend they turn on automatic updates as a best practice." Microsoft doesn't make it easy for Windows 10 users to change this setting, but it is possible. For all other Windows OS users, if you'd rather be alerted to new updates when they're available so you can choose when to install them, there's a setting for that in Windows Update.
Adobe's Flash Player update fixes at least two critical bugs in the program. Adobe said it is not aware of any active exploits in the wild against either flaw, but if you're not using Flash routinely for many sites, you probably want to disable or remove this awfully buggy program.
Just last month Adobe issued a Flash update to fix two vulnerabilities that were being used in active attacks in which merely tricking a victim into viewing a booby-trapped Web site or file could give attackers complete control over the vulnerable machine. It would be one thing if these zero-day flaws in Flash were rare, but this is hardly an isolated occurrence.
Adobe is phasing out Flash entirely by 2020, but most of the major browsers already take steps to hobble Flash. And with good reason: It's a major security liability. Chrome also bundles Flash, but blocks it from running on all but a handful of popular sites, and then only after user approval.
For Windows users with Mozilla Firefox installed, the browser prompts users to enable Flash on a per-site basis. Through the end of 2017 and into 2018, Microsoft Edge will continue to ask users for permission to run Flash on most sites the first time the site is visited, and will remember the user's preference on subsequent visits.
The latest standalone version of Flash that addresses these bugs is 29.0.0.113  for Windows, Mac, Linux and Chrome OS. But most users probably would be better off manually hobbling or removing Flash altogether, since so few sites actually require it still. Disabling Flash in Chrome is simple enough. Paste "chrome://settings/content" into a Chrome browser bar and then select "Flash" from the list of items. By default it should be set to "Ask first" before running Flash, although users also can disable Flash entirely here or whitelist and blacklist specific sites.
*** This is a Security Bloggers Network syndicated blog from Krebs on Security authored by BrianKrebs. Read the original post at: https://krebsonsecurity.com/2018/03/flash-windows-users-its-time-to-patch/