Awards Recognize Avast Excellence | Avast
In the highly competitive industry of cybersecurity, it can be difficult to pick out the best products for your computer, phone, smart devices, and business. When independent labs award companies and products recognition for excellence, it speaks volumes. We encourage all users to do their homework before deciding on an antivirus or other security solution. Below are the most recent awards singling out our tools for their top performance, followed by previous awards. 
Fast malware detection and real-world protection are only parts of the ideal consumer cybersecurity solution. In addition to those core components, you also want your cybersecurity to have minimum impact on your system's performance. In April, independent test lab AV-Comparatives measured the performance impact of 16 leading cybersecurity brands to help consumers make informed choices. 
Using an up-to-date Windows 10 system as the testing base, with the antivirus or internet security product running in the background, AV-Comparatives evaluated system speed and performance for the following tasks:
File copying
Archiving / unarchiving
Installing / uninstalling applications
Launching applications
Downloading files
Browsing websites
PC Mark 10 Professional Testing Suite
Using a "slow" to "very fast" scale, the lab rated almost every task with Avast Free Antivirus running in the background "very fast," earning the software the highest AV-Comparatives honor — the 3-star Advanced+ Award.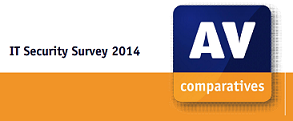 To protect your system with this award-winning antivirus, download Avast Free Antivirus today.


AV-Comparatives 
In its Summary Report 2018, AV-Comparatives named Avast Free Antivirus Product of the Year 2018, adding: 
"It received an Advanced+ Award in every test this year. It also takes the Gold Award for the Malware Protection Test, Silver for Malware Removal, and Bronze for the Performance Test. Our reviewers praised its clear, modern, touch-friendly interface and comprehensive Smart Scan feature."
AV-Comparatives is an internationally recognized independent testing lab that describes its mission as "offering systematic testing that checks whether security software … lives up to its promises." The results of every test are freely accessible on the lab's website, and history shows Avast products have consistently earned top honors across all categories: Real-World Protection, Performance Impact, Malware Protection, Malware Removal, and Mac Security.          
     
AV-TEST
The Independent IT-Security Institute, AV-TEST, also conducts unbiased tests on security products. In their AV-TEST Awards 2018, they reported that "Avast made an impressive showing, continuously delivering peak performance throughout the 2018 test season." The institute awarded its Best Repair 2018 Award to Avast Free Antivirus, writing:
"In the area of consumers, Avast receives recognition for best repair performance after malware infection. With the "Free Antivirus" suite, the rescue of infected files successfully allows the user to reliably regain control over infected systems. "Free Antivirus" is recognized for its outstanding rescue performance with the Best Repair 2018 Award from the AV-TEST Institute."
The AV-TEST Institute, based in Magdeburg, Germany, has "guaranteed quality-assuring comparison and individual tests on virtually all internationally relevant IT security products" for more than 15 years, according to their website. All test results are available to the public, and Avast Free Antivirus has steadily received a Certified Windows Top Product Award. Avast Mobile Security is a constant recipient of the Certified Android Award, and since its release, Avast Security for Mac has earned Certified MacOS Awards.
Recent Articles By Author
*** This is a Security Bloggers Network syndicated blog from Blog | Avast EN authored by Avast Blog. Read the original post at: https://blog.avast.com/awards-recognize-avast-excellence