Bias is Anti-Balance: Consuming Media is Like Riding a Bicycle
An Interactive Media Bias Chart is well worth taking a close look: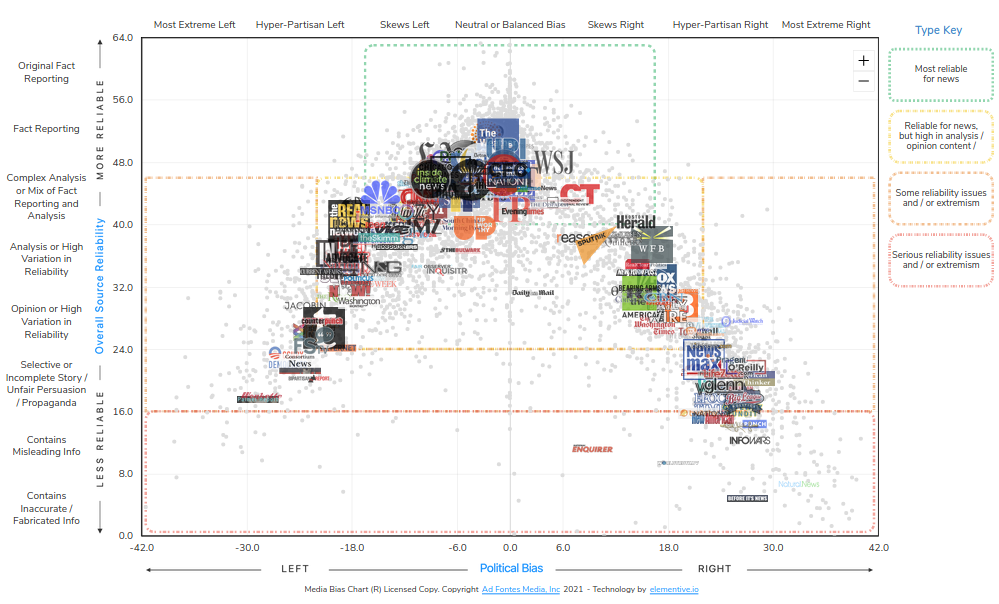 This might as well be a graphic representation of someone trying to ride a bicycle.
Zachery Tyler explained it succinctly like this:
As usual, your best bet for legitimate sources of information is to read the wire services and actual newspapers, such as The New York Times, The Washington Post, The Wall Street Journal, USA TODAY, and The Hill, and to watch serious public-minded outlets like PBS News Hour and BBC News. For more information, including the methodology and more than 300 sources ranked, see the website.
To that I'll add that I would say when you lean too far either side and lack security controls to recenter you're doomed.
And on that note, here is an excellent video by Clint Watts explaining how and why Russia has been so villainous in its attempt to push Americans off-balance and crash the country.
*** This is a Security Bloggers Network syndicated blog from flyingpenguin authored by Davi Ottenheimer. Read the original post at: https://www.flyingpenguin.com/?p=31404