Data Classification Policy: Definition, Examples, & Free Template
Editor's note: this piece was updated with fresh information in August 2021. It was originally published in November, 2020.
It's 3 AM. Do you know where your most sensitive data is? And more importantly, who's able to access it, and how it is protected?  
Hopefully, your infosec management team is sleeping peacefully at this hour because your organization has an effective data classification policy in place. Ideally, your team has created a hierarchy of sensitivity, identifying and protecting your most delicate data within a framework of well-defined rules, processes, and procedures.
Data classification and risk analysis play crucial roles in every organization's security and compliance stance. Just how important is organizing and categorizing your company's data when it comes to keeping it safe? Peter Sternkopf, President and CEO of Vigilant Systems, provides perspective:
"Data classification is by far the most important and overlooked aspect of any business's information security and management process today."
This article will examine the data classification policy—its benefits, best practices, and why it's critical to keep your policy up-to-date.
What is a data classification policy?
A data classification policy is a comprehensive plan used to categorize a company's stored information based on its sensitivity level, ensuring proper handling and lowering organizational risk. A data classification policy identifies and helps protect sensitive/confidential data with a framework of rules, processes, and procedures for each class.
When you're able to identify all types of data your organization holds, determine its relative value to your organization, assess the threats to that information, you can then ensure that the most sensitive/confidential information is handled carefully with respect to the threat it poses to an organization. At the same time, having a data classification policy will ensure you're not wasting resources protecting data that isn't all that important to your organization.
A data classification policy should contain the following sections:
Purpose: at a high level, a data classification policy exists to provide a framework for protecting the data that is created, stored, processed or transmitted within the organization. It's the foundation for formulating specific policies, procedures, and controls necessary for protecting confidential data.
Scope: The scope explains whether this policy applies to all information systems within an organization or whether there are certain exceptions.
Roles and responsibilities: This outlines the key people in the organization who will be involved in creating the policy, educating stakeholders about security best practices, identifying risks to information, implementing controls, keeping controls up-to-date, and ensuring compliance with the data classification policy.
Data classification categories: This details the categories of data that all data will be classified into (e.g. Confidential vs. Public) and lists out what specific types of data fall into each category. For instance, for a state government agency, confidential data includes the criminal justice information the police departments within the state collected (e.g. criminal history record information). Public information includes any data that may be released to the public such as reports on the performance of a governmental function. The section should outline how confidential information should be handled, moved or processed.
Data classification, security policy, and risk analysis are related functions an organization deploy together to enhance security:
A data classification policy expresses an organization's tolerance for risk
A security policy outlines how an organization wants to approach information security to detect and forestall the compromise of information through the misuse of data, networks, computer systems, and applications
A risk analysis helps an organization determine how to best protect organizational assets (including valuable information) while balancing business objectives and resource constraints.
What are the types of data classification?
Classifications can be unique to an organization but always define data sensitivity level. For example, one company might use public, controlled, restricted, and confidential terms while another uses classified, sensitive, and critical. Effective policies govern how each classification of data may be handled, stored, and used in addition to availability and access restrictions.
Data classification policies should play a large role in your overall security policy and reflect your organization's risk tolerance. Keep in mind that an effective data classification policy will help your team keep pace with compliance requirements, industry best practices, and customer expectations.
Related article: How to Build a Strong Information Security Policy
Why Have A Data Classification Policy?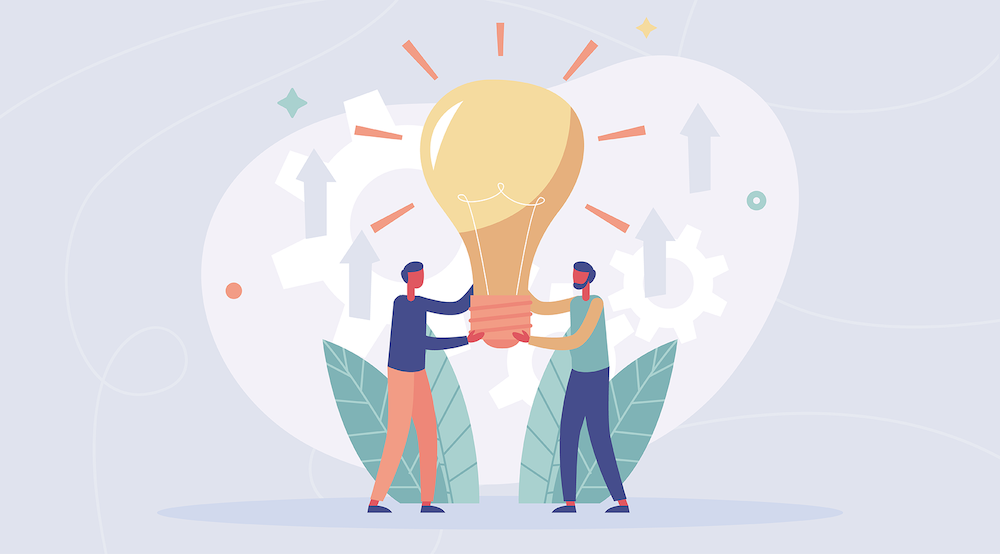 Below are some notable benefits provided by a detailed data classification policy:
Creates and communicates a defined framework of rules, processes, and procedures for protecting data
Provides an effective system to maintain data integrity and meet regulatory requirements
Helps unify data governance strategy and drive a culture of compliance
Guides investment in security controls based on the identification of sensitive data
In order to stay compliant with data privacy and cybersecurity regulations, you need to know what data you have. Do you have sensitive personal data such as patient data, financial data, or biometric data? Does your business come into contact with controlled unclassified information in your work with the federal government?
If you don't know the data that you have, you can't be sure that you're meeting the regulatory requirements that cover your industry.
If you want to minimize legal risk, you should understand the regulatory requirements covering your industry, geography, and data types and should inventory your data, classify your data correctly, and treat data appropriately based on that classification.
Further, by treating different classifications of data differently, you can optimize your investment in data protection and save money by avoiding the pitfall of over-protecting data that isn't in need of lock-down.
Best practices for data classification policy
We're guessing you grasp the impact that having a defined data classification policy can have on your organization's infosec and data management plan, including keeping you out of trouble with regulators, saving you money, and allowing your brand to shine in your customer's eyes.
So, what are the best practices for creating a healthy data classification policy? Are you sitting comfortably? OK, good—here are some tips to keep in mind:
Base classifications on your organization's specific criteria and privacy requirements after conducting a thorough regulatory assessment.
Use automation technology to simplify classification by rapidly analyzing and grouping data based on established guidelines.
Identify and understand your data profile. Some questions your policy should answer would include where and by whom the information was collected, where it's stored, who's responsible for confirming data accuracy and who's responsible for managing data within the organization.
Set clear, definable goals for what your policy will cover and accomplish in alignment with your company's purpose and ideology.
Establish ownership to delegate responsibilities and ensure accountability.
Keep the policy simple with as few classifications as possible.
Review your policy at least annually to stay current with internal and external changes.
Examples of data classification policy success
Having a data classification policy can prove valuable in numerous business functions, whether it's satisfying a compliance audit, completing a merger, or defending your company in court, a data classification policy can simplify life—and save money.
Example #1
Your healthcare tech company stores sensitive patient data and regulators request proof it's being handled in compliance with the HIPAA Security rule.   
Thanks to your data classification policy, your team can quickly prove all personal customer info is classified as sensitive and receives the highest security protection. All evidence is filed according to policy and is easily accessible for the regulatory auditors. Regulators are able to see evidence that you've taken information security seriously, and your company avoids the financial penalties and reputational damage of non-compliance with HIPAA.
Example #2
Your company is in the process of being acquired by another company and has entered a short window of due diligence in which you need to demonstrate viability and value. You will need to list both assets and liabilities. How your company manages risk will be examined as well.
Your team is ready with all the necessary information because they know precisely how all data is classified and its location. No mad scrambling or paying extra help to locate essential files as companies without classification policies must do. Your efficient classification system reduces data risk, minimizes liability, and helps to increase perceived company value and the likelihood of a successful acquisition.
Why You Need to Keep the Policy Up-to-Date
The only thing more important than having a data classification policy is keeping your policy up-to-the-minute current. OK, up-to-the-minute is slightly exaggerated—but with the expected expansion of privacy regulations in the future, it might not be far off.
Updating your data classification policy is critical in achieving your team's infosec management objectives. Every data-related decision made across the enterprise should be based on correct, updated data classification status. Successful companies stay abreast of both internal changes – such as adoption of new technology systems – and outside regulatory requirements, and update their data classification policies accordingly. Further, they make sure that all team members handling systems and data are fully aware of what's in the current version of their data classification policy. 
Data Classification Policy Template
There are many sample data classification policy templates you can reference to build your own. It is important to tailor each template to your business. Below are a few solid policy templates we like, available for download:
Data Classification Policy From the State of Arizona 
Data Classification Policy From Boston University
Conclusion
Without classification, organizations struggle to properly handle their most sensitive data, over-invest in security technology and controls, and, in some cases, underinvest in others, and put themselves and their clients at risk. Peter Sternkopf speaks to the importance of data classification: "Data Classification is the cornerstone of an information/data security management system and the foremost crucial step in identifying what information the organization is working with and how it's being handled, transferred, copied, shared, stored, or destroyed."
Now is the time to give data classification a rightful position, next to risk analysis, under your security policy umbrella. A well-constructed data classification policy that is supported by proper rules, procedures, and technology will provide the systemic foundation needed to successfully secure your data and navigate regulatory requirements. Oh yes—and give your team invaluable peace of mind at 3 AM.
The post Data Classification Policy: Definition, Examples, & Free Template appeared first on Hyperproof.
Recent Articles By Author
*** This is a Security Bloggers Network syndicated blog from Hyperproof authored by Hyperproof Team. Read the original post at: https://hyperproof.io/resource/data-classification-policy/