Cloud-Based Firewalls Are Key to Protecting Employees While Working Remotely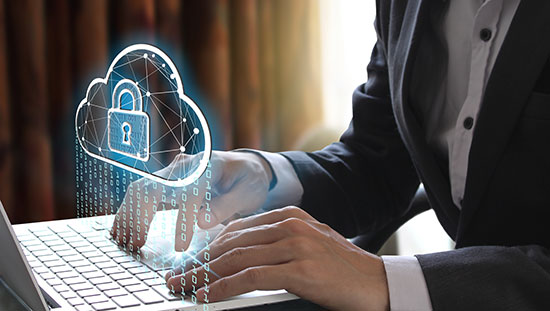 The business environment has changed due to the global coronavirus pandemic. To combat the spread of this virus, many businesses transitioned their employees from working in office locations to working from home. As businesses have now settled into a new remote-working cadence, internet security remains a high priority, causing IT teams to reconsider their on premises network security deployments and look toward cloud-based solutions.
Traditionally, businesses build their network security infrastructure on premises, allowing them to have more hands-on access to physical hardware or manage internal security policies. With an on premises firewall, the sole responsibility of maintenance and updates fall on internal IT teams or, in some cases, a managed service provider. On premises firewalls are key when employees have a centralized place to meet, work, and collaborate, securing every device connected to the network at a headquarter or branch office. However, now that many businesses have shifted to extending their remote working policies, cloud-based firewalls have increased in popularity. A cloud-based firewall enables organizations to maintain secure and productive Internet connections for their employees while providing remote access to their digital assets.
Harnessing the Cloud for Remote Employees
The benefit of cloud computing is it provides a centralized core for negotiating dozens of endpoints as they interact with the network, improving business agility and scalability. Transitioning to cloud based applications has allowed businesses to have greater flexibility on how information and data is accessed for all employees. With so many employees working remotely, authorized access to corporate applications, company data, and other business tools can be based on VPN connectivity and authorized access, without the limits of being physically tethered to the office.
Just as many employees have transitioned to working from home, deploying IT infrastructure in the cloud allows the IT administrator to also work from anywhere, without having to be on site in the office server room.
Next Generation Firewalls for Scalable Network Security
Many businesses transitioning to cloud services will need to explore the options of security within the cloud. Deploying a cloud-based next generation firewall in popular cloud service providers, such as Amazon Web Services, Microsoft Azure, or Google Cloud, gives businesses the ability to provide consistent, secure connectivity to employees across the company.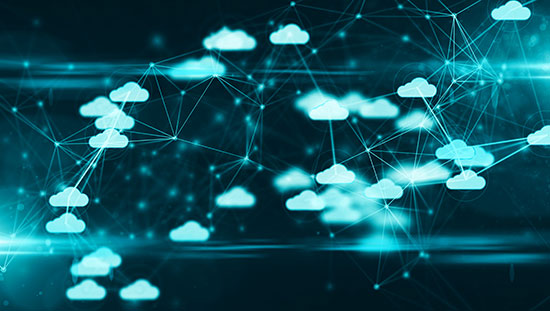 There are a few steps network administrators can take to ensure their cloud-based firewall provides robust connectivity and a secure environment for employees:
1. Deploy a Next Generation Firewall
Working within the cloud, many vendors offer Firewall-as-a-Service (FWaaS) models for cloud environments. FWaaS provides a simple and flexible architecture to provide connectivity to all employees, no matter where they are working. Employees can leverage centralized policy management, content filtering, malware and threat protection, and other unified threat management capabilities.
2. Set up VPN Connectivity
It is crucial that network administrators choose a VPN technology that is fast, secure, and can be fully managed. The means, network administrators have more control over VPN profiles, including mobile device management, and can seamlessly connect remote workers without installing software on every end user device.
3. Increase Security Measures
Adding multi-factor authentication for access to business applications is another layer of security that IT teams can leverage with remote employees. As each employee has to log into their VPN or cloud-based applications, it should be standard policy that a secondary form of identification, usually an SMS text or bio-identifier like a fingerprint, is also used to log in. This secondary form of authentication protects against unauthorized access to the network or the use of stolen credentials.
As the business environment has changed to adapt to the needs of employees during the coronavirus pandemic, it will change further in ways we might not yet be able to predict. Many businesses who may not have considered having employees work outside the office may continue to work this way in the future. Businesses may find that their employees are just as productive, or more so working in this manner. Many businesses may open up their hiring policies to hire more people in different geographical locations in the future. Whether a business decides to continue to function with employees working remotely in the future, or whether all employees ultimately return to the office, a Firewall / Unified Threat Management solution deployed in the cloud will be a robust future proof solution.
Recent Articles By Author
*** This is a Security Bloggers Network syndicated blog from Untangle authored by [email protected]. Read the original post at: https://www.untangle.com/inside-untangle/cloud-based-firewalls-are-key-to-protecting-employees-while-working-remotely/