This Day in History: 1812 Luddites Destroy a Zoom Factory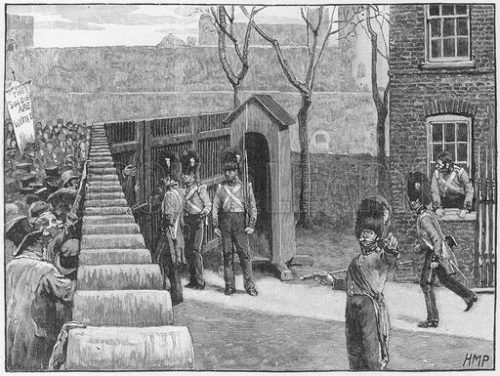 "Luddites confined their attacks to manufacturers who used machines in what they called 'a fraudulent and deceitful manner' to get around standard labor practices. 'They just wanted machines that made high-quality goods and they wanted these machines to be run by workers who had gone through an apprenticeship and got paid decent wages. Those were their only concerns.' The British authorities responded by deploying armed soldiers to murder the protesters.

On this day in 1812 a group of a hundred or more Luddites attempted to enter Burton's Mill in protest. British soldiers opened fire, killing a dozen. Who were the Luddites?
There's a common misnomer in calling Luddites anti-technology, which the Smithsonian fortunately has tried to dispell.
The label now has many meanings, but when the group protested 200 years ago, technology wasn't really the enemy.
It's like calling Robin Hood anti-technology. Does anyone say "that Robin Hood really hated the bow and arrow"? No. That makes no sense. His story was about the moral use of bow and arrow (disruptive technology of his day, as proven in the 1415 Battle of Agincourt).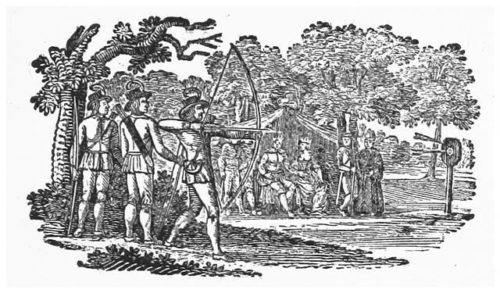 Similarly to the legend of Robin Hood, a powerful Ludd character rose out of the Sherwood forest area of Nottingham to fight for morality as a crucial factor in use of technology; Luddites then demanded quality and expertise in tech to be valued above exploitation.
These were experts at using technology who disliked exploitation that caused death and harms. Think of mill owners as the Sheriff of Sherwood Forrest.
Or in today's terms, think of it like protesting Zoom practices. Those calling for Zoom to be stopped immediately (including myself) are not rejecting of technology at all!
Luddites today would calling for and end to Zoom's obviously deceitful and harmful business practices.
Those who mindlessly accept an old government trope that Luddites didn't like technology miss the entire point of the people who righteously protest against immoral power (wielded by large corporations).
Even more tragically, people often leave out the fact that Luddites were ruthlessly murdered by factory gunmen and hanged for daring to defend society under a concept of greater good.
In truth, they inflicted less violence than they encountered. In one of the bloodiest incidents, in April 1812, some 2,000 protesters mobbed a mill near Manchester. The owner ordered his men to fire into the crowd, killing at least 3 and wounding 18. Soldiers killed at least 5 more the next day.

Earlier that month, a crowd of about 150 protesters had exchanged gunfire with the defenders of a mill in Yorkshire, and two Luddites died. Soon, Luddites there retaliated by killing a mill owner, who in the thick of the protests had supposedly boasted that he would ride up to his britches in Luddite blood. Three Luddites were hanged for the murder; other courts, often under political pressure, sent many more to the gallows or to exile in Australia before the last such disturbance, in 1816.
At least 8 killed in just one protest. Some estimates are double.
To be fair the Luddites obviously were not intent on personal harm to mill owners, or anyone for that matter, but they reportedly did commit violent acts against people.
Some claims were made that Luddites intimidated local populations into sheltering and feeding them, similar to charges against Robin Hood. That seems like dubious government propaganda, however, as Luddites were a populist movement and "melting away" was again a sign of popular support rather than violent intimidation tactics.
Indeed, more often there were accounts of Luddites sneaking into factories at night and cleverly taking soldiers' guns away to destroy only the machines as a form of protest. People were set free and unharmed.
An exception was in the case where a mill owner "boasted" of murdering Luddites, and where owners did use soldiers to open fire on protesters killing many, escalation unfortunately was set on a violent path and Luddites then killed in defense/retaliation.
Don't forget 1812 was a violent time overall for the British, with tensions rising around inequality and protracted European war (1803–1815), including its tangles with America over relations with France.
Prime Minister Spencer Perceval, who extremely opposed the Luddites, was assassinated May 11, 1812 by a merchant named John Bellingham.
Bellingham walked up and shot Perceval point-blank, then calmly sat down on a bench nearby to wait his arrest. Conspiracy theories soon circled, suggesting American merchants and British banks were conspiring to end trade blockades with France.
A month after the May assassination was when the War of 1812 began with America.
All that being said, if you want to ensure technology improves, and doesn't just exploit unsuspecting consumers to benefit a privileged few, read more about the populist Luddite as well as Robin Hood stories from Nottingham.
These legends represent disadvantaged groups appealing for justice against a tyranny of elites.
Also, consider how "General Ludd" was another fictional character of the Sherwood Forest by design. It was his (and Robin Hood's) inauthenticity, as a face of the very real populist cause that made them impossible to kill.
The legend of Ludd kept "his" cause of justice alive despite overwhelming oppositional military forces. Allegedly British authorities invoked "posse comitatus" (it's a thing Sherrifs do) and deployed more military soldiers domestically to stop Luddites than during war with Napoleon.
Nottingham took on the appearance of a wartime garrison… authorities estimated the number of rioters at 3,000, but at any one time, no more than 30 would gather…
In American history we have an inauthentic yet also real General Tubman who fought against plantation owners. Surely they would have called "him" an anti-technology radical at war with manufacturing as well (instead of abolitionist and human rights champion) if they could have make such accusations stick.
Sadly people incorrectly brand Luddites as anti-technology, when in fact they very much were in favor of proper and skilled use of technology. Hopefully someday soon this chapter in history will stand corrected.
Recent Articles By Author
*** This is a Security Bloggers Network syndicated blog from flyingpenguin authored by Davi Ottenheimer. Read the original post at: https://www.flyingpenguin.com/?p=28925