Securing Your Network in Preparation for the Holidays
The holiday shopping season is upon us. Kicking off with Small Business Saturday – a chance for customers to explore local or regional small businesses, and continuing throughout the month of December.
With the increase in internet traffic to business sites during this busy time, small businesses should think beyond their inventory. Arranging for plenty of stock is available will ensure consumers will not be disappointed, but assuring that web sites, ecommerce sites, and IT infrastructure can handle the increase in traffic is just as important.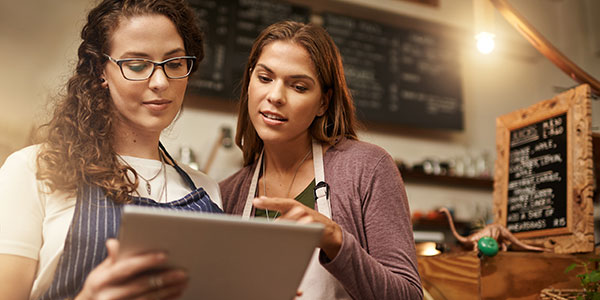 While many consumers are spending this time shopping, it's also a time to guard against all types of cyberattacks that could take down a small business's infrastructure or allow customer information to get stolen or compromised. Securing systems and the network against cyberattacks should be a key part of any SMBs holiday season plan.
Many small businesses believe they are too small to be considered as a valuable mark for hackers, however, as found in Verizon's 2019 Data Breach Investigations Report, 43% of cyberattacks target small businesses. This percentage increases during the holiday season, making it imperative that small businesses protect their networks in preparation for transaction increases and customer data growth.
Here are a few effective ways on how small businesses can prepare and protect their network in advance of the holiday shopping season:
Expand to Mobile Payments
Mobile payments, including Apple Pay, Google Pay and CashApp, have become increasingly popular among shoppers. Expanding your payment terminal to include these secure options decreases the chance of processing fraudulent credit cards. Mobile payment providers use tokenization to replace one sensitive data element with a non-sensitive element to replace credit card numbers.
Mobile payments include an additional layer of security, only operating when the device's screen-lock capability is enabled. Unlocking the device with a specific code or biometric scan makes it difficult for cybercriminals to process payments on stolen devices.
Segment the Company Network
Define who can access sensitive information on your network to reduce the chance of unauthorized access or compromised employee credentials. Layering access to business-critical data such as payment processing, customer emails or employee profiles creates a second layer of defense against cyberattacks and can save small businesses money. Recently, Keeper Security/Ponemon Institute reported that the average cost of cyberattacks resulting from compromised employee passwords is over $350,000.
Employ a Next Generation Firewall
Next generation firewall solutions provide protection at the gateway in an all-in-one solution that encompasses web content, application filtering, bandwidth optimization and advanced threat protection. Next Generation firewalls provide a comprehensive security solution identifying malware, phishing schemes and hacking attempts on embedded web applications.
According to Verizon's 2019 Data Breach Incident Report, web application attacks have pulled past the point-of-sale intrusion as the number one way for cybercriminals to attack small businesses. Web application attacks occur when cybercriminals embed malicious code into a website to capture customer data and payment information as they complete purchases. Using a next generation firewall to filter rogue applications and monitor network anomalies or unusual behavior can stop the spread of malicious code before it compromises the network.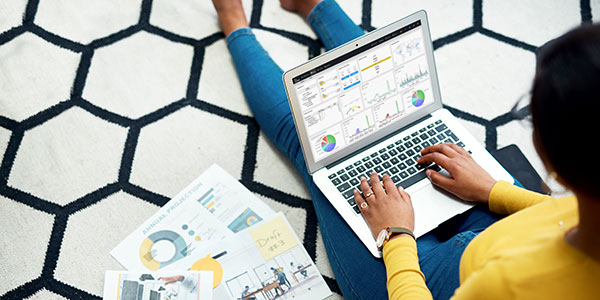 Protect Business Transactions
Many communities host specialized Pop-Up Markets and open air shopping experiences during the holidays. This is a great way to allow customers and community members to interact with a variety of small and local businesses in one central location.
As a business owner, it is crucial to secure business transactions during these events by creating a protected internet connection. Securely tethering to your own defined hotspot instead of an open Wi-Fi source will protect mobile devices used for sale transactions and increase the ability to productively process payments.
Develop a Comprehensive Back-Up Strategy
Having backups for critical data on different systems and different locations can help businesses quickly retrieve their data from safe backups, without paying the ransom, in the event of a ransomware attack. For example, non-network storages are a solution for local backup, while cloud-hosted servers can offer off-site protection, making it easier for businesses in the event of a malware or ransomware attack.
As a small business preparing for an influx of new customers, securing the network with a proactive, multifaceted security solution can increase a business's success and continue the momentum, year-round.
*** This is a Security Bloggers Network syndicated blog from Untangle authored by [email protected]. Read the original post at: https://www.untangle.com/inside-untangle/securing-your-network-in-preparation-for-the-holidays/