Top 10 Moments From the CyberSec & AI Prague Conference | Avast
A new kind of conference drew speakers and presenters from 11 nations to Prague last month. CyberSec & AI Prague combined top academic speakers with students presenting their ideas. Topics included adversarial AI – a subject at the very height of the industry's expertise – and the egalitarian notion of "AI for the people." 
The conference, co-sponsored by Avast and the Czech Technical University, included many memorable moments, from 'hallucinating AI' to Pokemon AI. Here are 10 of the best.   
1.  Avast's new Chief Technical Officer Michal Pechoucek (pictured above), also a longtime professor at CTU, set the bar high for the conference with his opening keynote. AI, often perceived as a threat to humanity that must be tamed, can in fact be a protector, he suggested. "How can AI help us to live free, safe and secure? We can solve this riddle." Read more on his view of AI for good.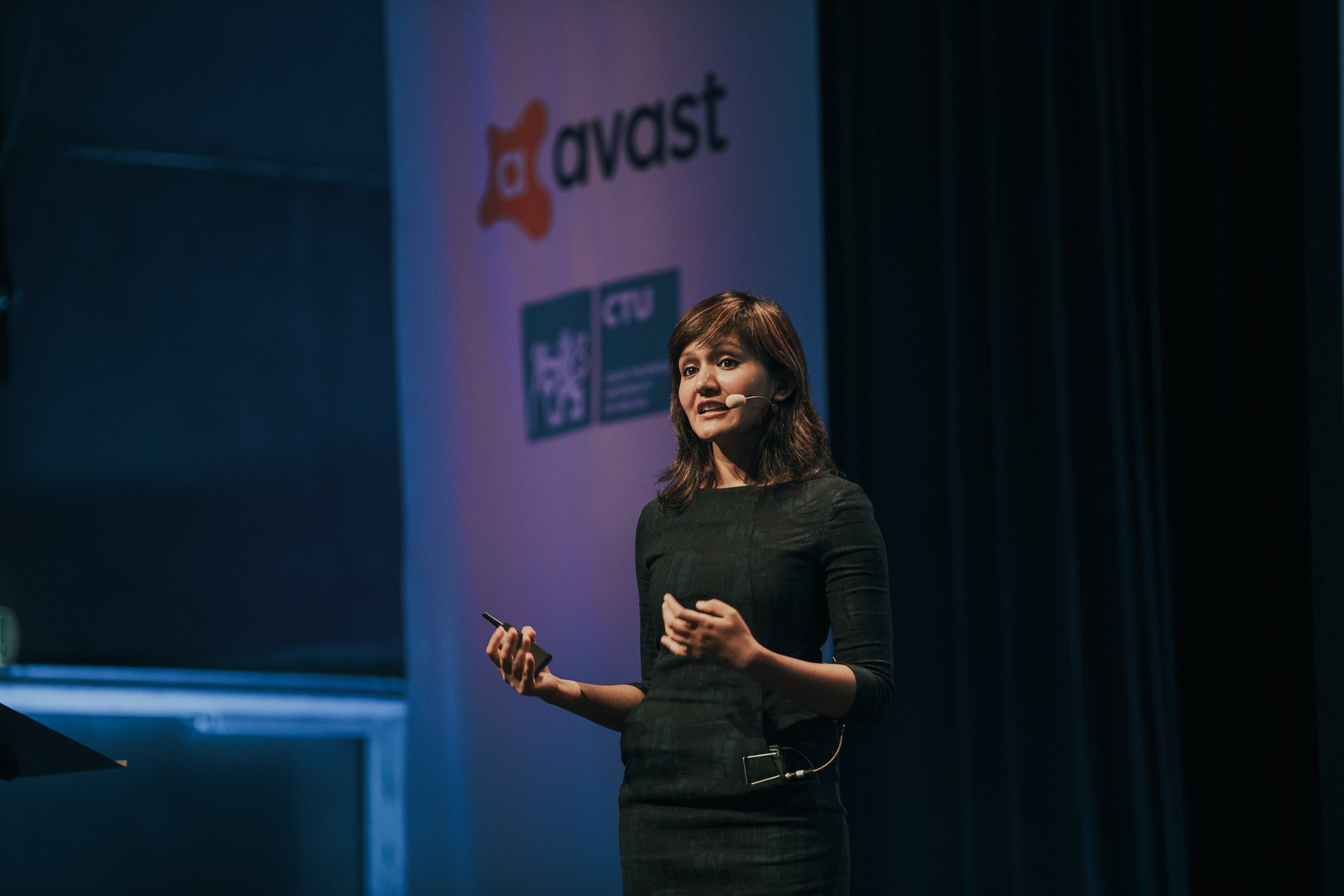 2. Some of the top technical achievements in AI occur in adversarial algorithms, which learn by competing. Does that threat really confront cybersecurity today? "Adversarial attacks on cybersecurity's malware detectors might seem theoretical, but actually they are already happening in the wild," said Avast AI researcher Sadia Afroz (pictured above).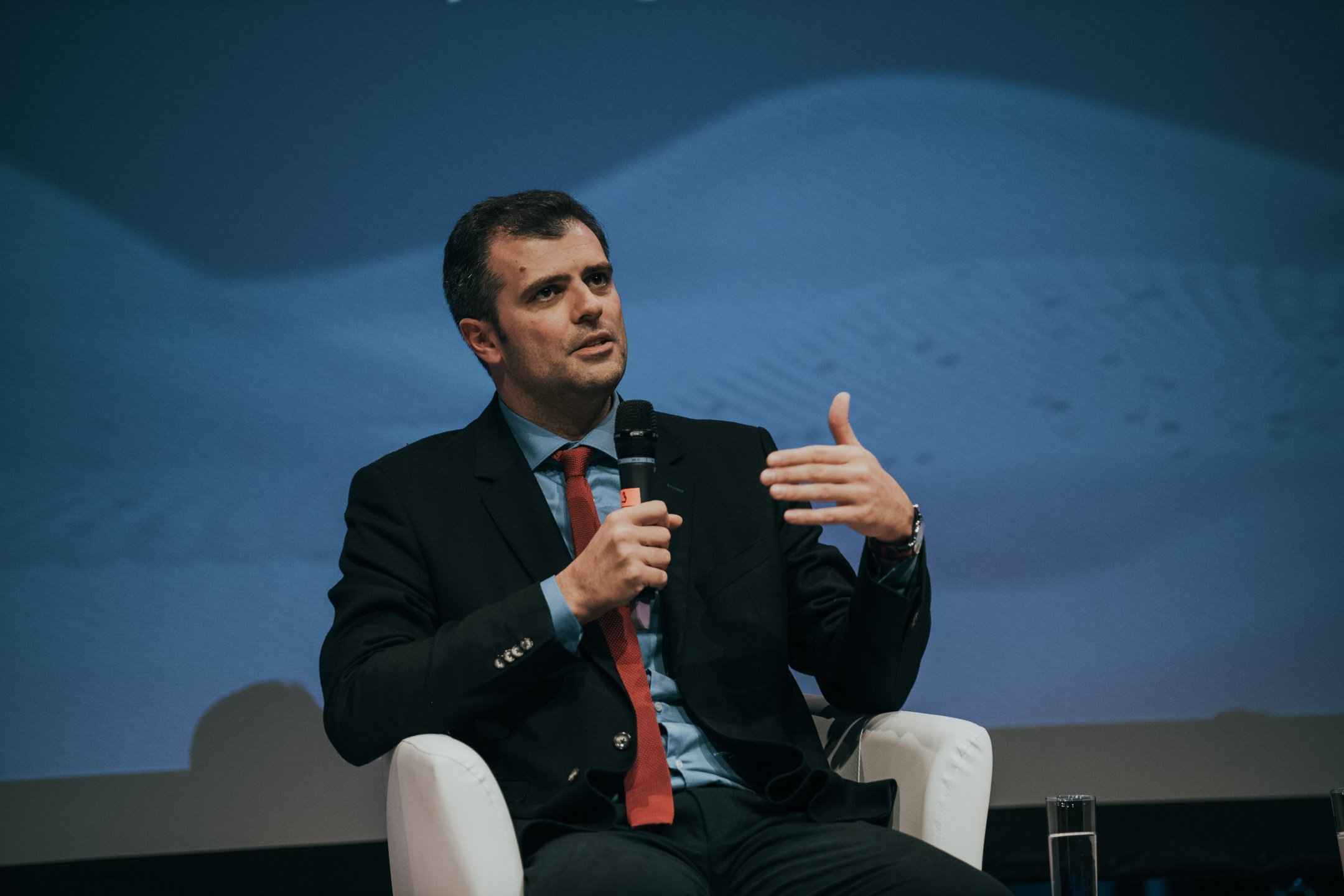 3. Can AI hallucinate? Battista Biggio (pictured above), an assistant professor at Italy's University of Cagliari, said in a presentation that it has been shown that data-driven artificial intelligence and machine learning models suffer from hallucinations known as "adversarial examples," including perceiving images, text, and audio that are not there, and throwing off their logic.
4.  As few as 30,765 votes for the other side could have altered the outcome of the 2016 U.S. presidential election, said presenter Alex Halderman (in video above), a computer science professor at the University of Michigan who has researched the hacking of elections around the world. His surprising solution for election security? Paper ballots.
5. Can a tech solution address the major global issue of election security? A conference attendee asked Halderman if blockchain could prevent election hacking. He replied: "Blockchain solves stolen votes about as well as Bitcoin solves stolen money."
6. How many websites does Avast scan? Some 70,000 URLs per second stream to Avast's Web Shield that detects phishing, head of AI Rajarshi Gupta told the audience. In the video above he explains how AI helps with that process.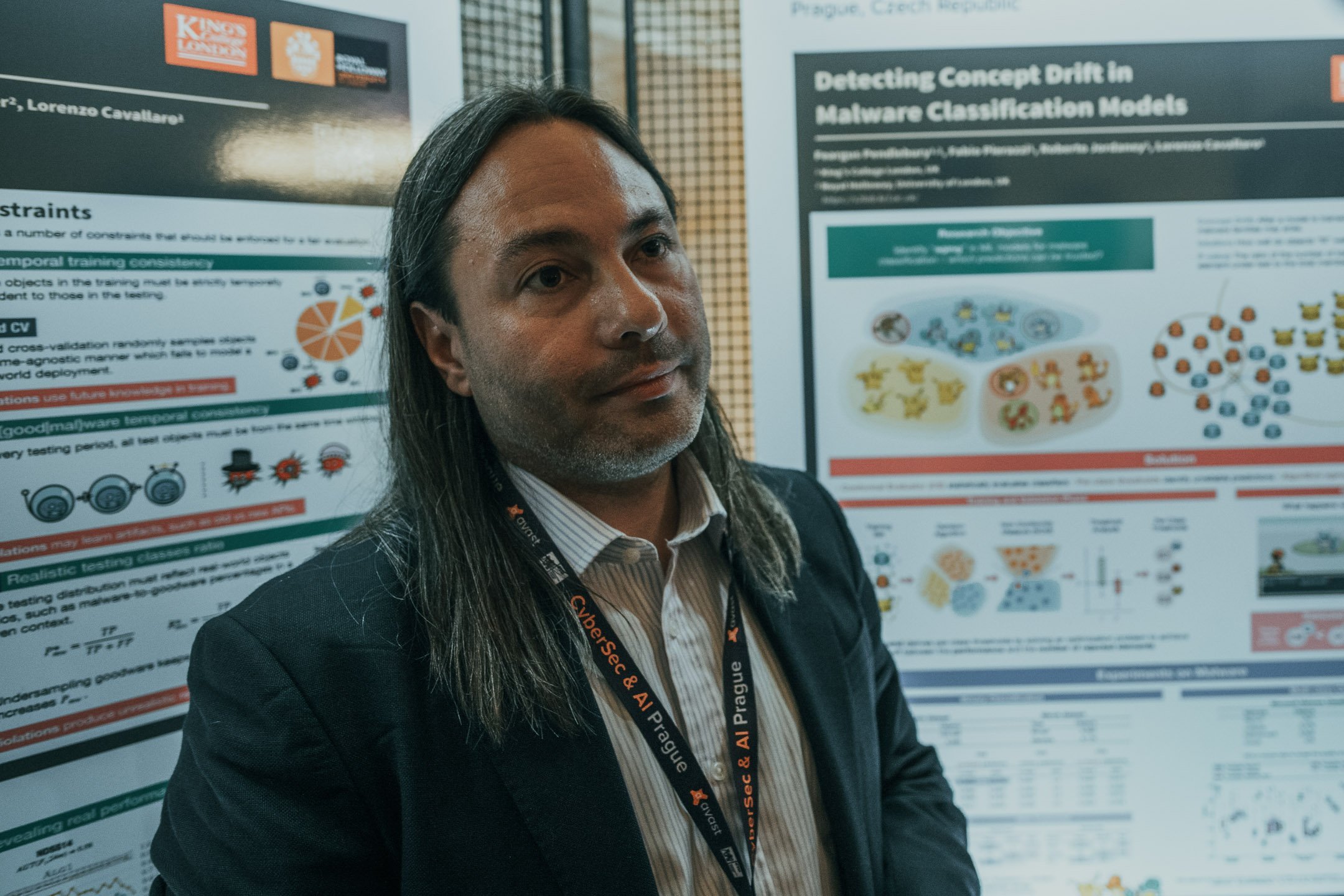 7. You can explain complex AI cybersecurity topics using Pokemon, as proven by Lorenzo Cavallaro (pictured above) of the University of London. See all the topics of the researchers' presentations here.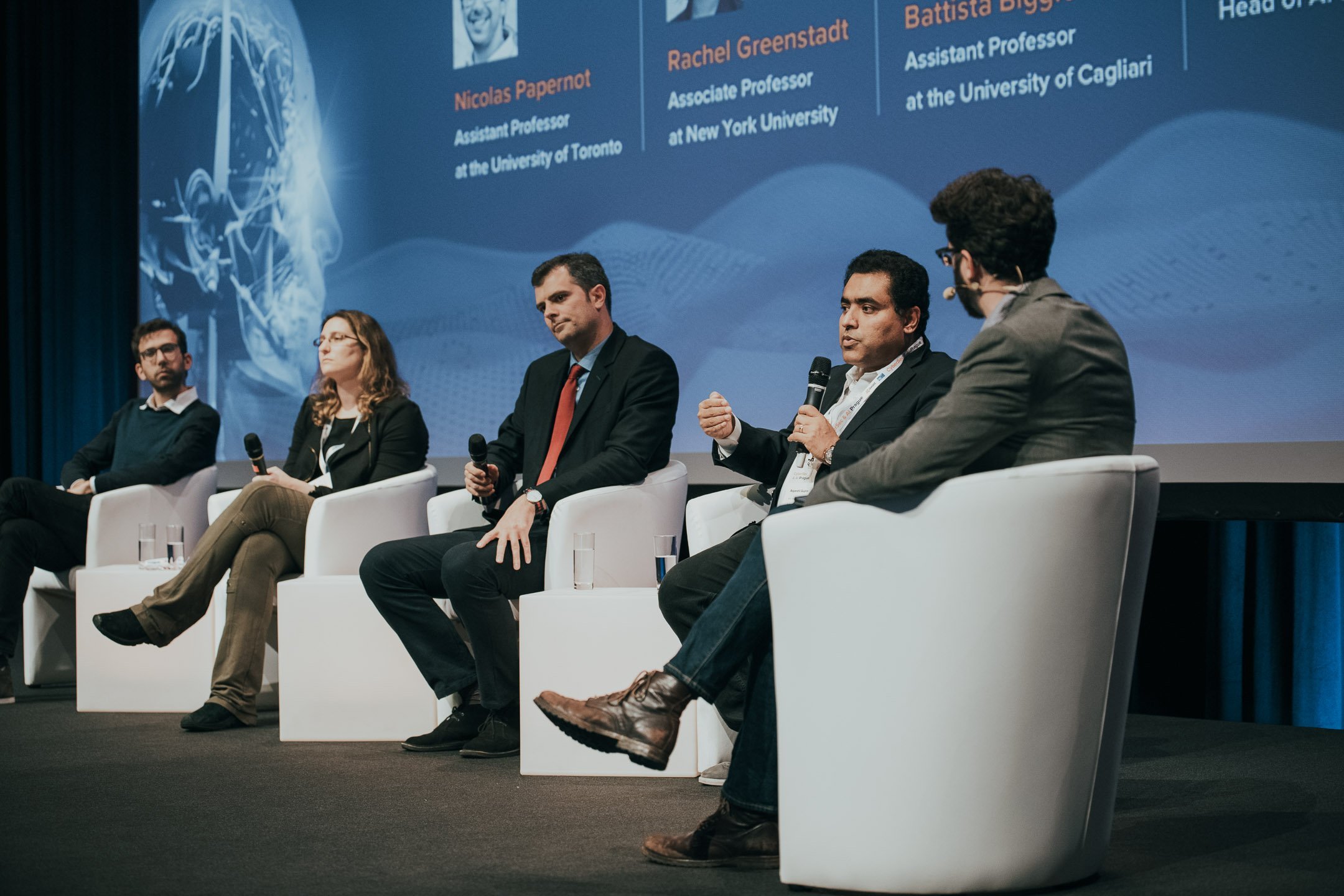 Cybersec & AI Prague panel with Nicolas Papernot, left, Rachel Greenstadt, Battista Biggio, Rajarshi Gupta, and moderator Dave Gershgorn. 
8. Closing the day was a panel titled "AI For Good And Evil" moderated by journalist Dave Gershgorn and featuring academics from three nations and Avast's Gupta. "The algorithms are not the problem. They are not evil. It's the responsibility of this community to build the models and do the training the right way," Gupta said.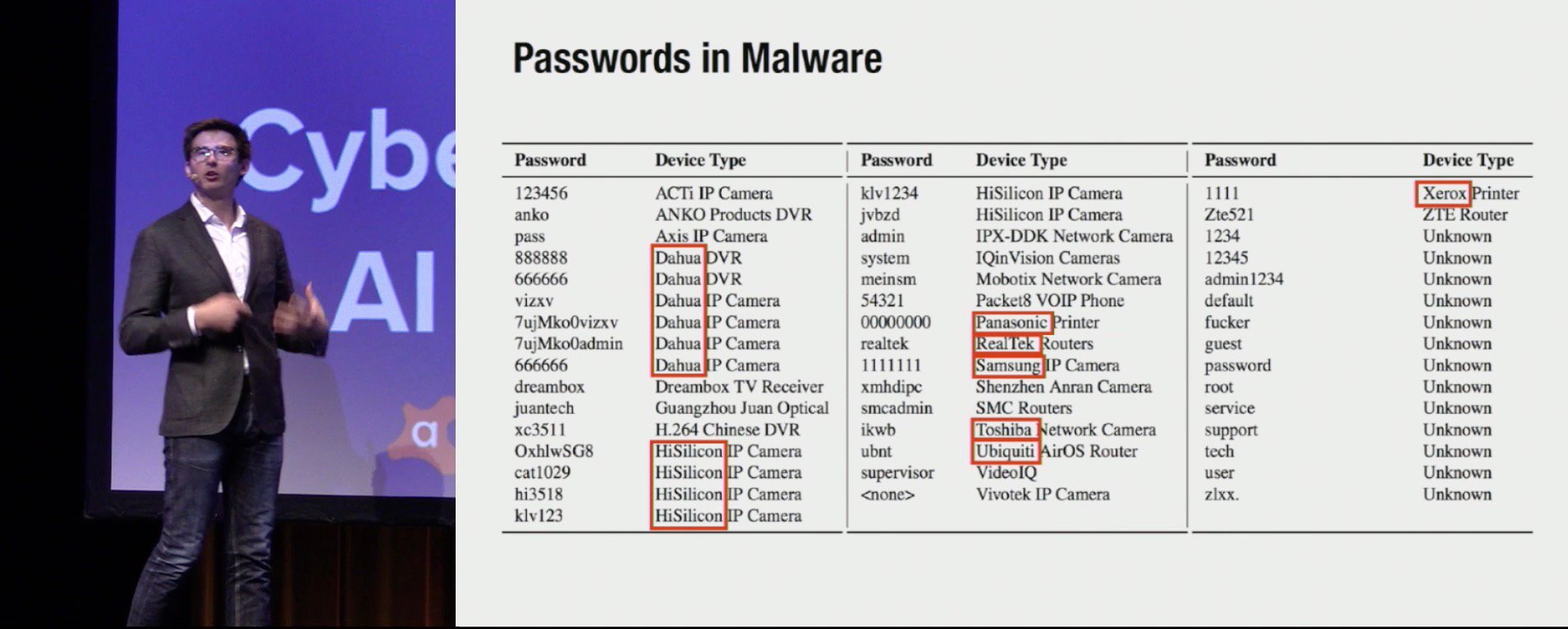 9. What helped the Mirai botnet take over 200,000 Internet of Things devices in 2016? Weak passwords, said Zakir Durumeric, a security researcher at Stanford University, who showed the examples pictured above. Read more about Durumeric's IoT research with Avast.
10. This new premier AI cybersecurity event will return to Prague. "This event will happen next year," Pechoucek told the audience from the stage. Should you attend? Look into it at Cybersecprague.ai.
*** This is a Security Bloggers Network syndicated blog from Blog | Avast EN authored by Avast Blog. Read the original post at: https://blog.avast.com/top-10-moments-from-the-cybersec-ai-prague