Signal introduces optional link previews to enable users understand what's behind a URL
Signal, the encrypted communication App for iOs and Android, recently announced optional link previews for the four most popular sites- Imgur, Reddit, Instagram, and YouTube. This will enable Signal users to see what's behind a particular URL, while sharing content with their friends. According to Joshua Lund, the creator of Signal, the feature has been created in such a way that users can generate link previews while hiding the URL from the Signal service itself, thereby shielding their IP address from the previewed site, and obfuscating the true size of the preview image.
Link previews will expose relevant pieces of the URL to the recipient. There are some sites like YouTube where the URL is a random string of letters, numbers, and symbols. A recipient will never know where the link goes until they click on the same. With link previews in place, users will get an idea of what they can expect when they click the link, just by looking at the preview. Users can disable this feature through settings or  by tapping the 'X' in the corner of the preview before hitting send.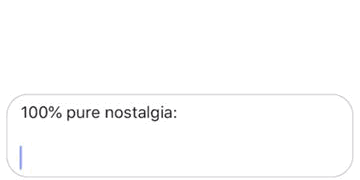 The process of sending a link preview follows 3 simple steps:
The Signal app will establish a TCP connection using a privacy-enhancing proxy that will obscure a users IP address from the site that is being previewed.
A TLS session will be negotiated directly between the app and the previewed site through the proxy. This will ensure that the Signal service never has access to the URL.
The Signal app uses overlapping range requests to retrieve preview images. This will help the proxy service to see repeated requests for a fixed block size when media is transferred.
Link previews may also alert users to avoid clicking on links that may contain malicious content.
Users have taken this news well, commending the team on this new feature:
Thanks a lot for this feature! Much appreciated! 🙂 Although I sincerely hope that the list of sites will be expanded soon!

— Roderik de Pree (@Roderik_de_Pree) February 7, 2019
Interesting. With this new foundation I'd love to look into adding support for more popular websites.

— nvsr (@bcomenl) February 6, 2019
You can head over to Signal's official blog to know more about this news.
Read Next
Signal to roll out a new privacy feature in beta, that conceals sender's identity!
Messaging app Telegram's updated Privacy Policy is an open challenge
SafeMessage: An AI-based biometric authentication solution for messaging platforms
*** This is a Security Bloggers Network syndicated blog from Security News – Packt Hub authored by Melisha Dsouza. Read the original post at: https://hub.packtpub.com/signal-introduces-optional-link-previews-to-enable-users-understand-whats-behind-a-url/