Retail Debit and Credit Card Breach – Help is here:
With all the recent headlines about credit card breaches, the latest from a popular Retail Food Chain, I hope the enterprises that haven't made it into the news (or even if they have), would get in touch with the Voltage data protection team. We have helped a lot of top-brand retail merchants in the quick service environment get back on track after credit card data breaches. Even the best prepared retailers can succumb to advanced attackers, such as bad actors installing malware in the point of sale (POS) devices to steal cardholder data. The good news is there are very effective data protection solutions that don't require a re-architecture of merchant payment ecosystems and with no impact to customers, and maximum impact to thieves siphoning off cardholder data.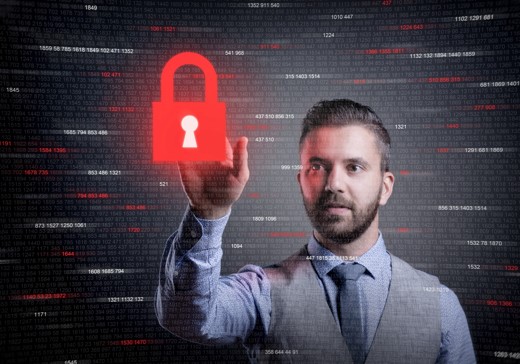 If you've paid for goods in a retail store in the US with a debit or credit card lately, there's a good chance it's already protected by our technology end-to-end from capture to hand-off to the banks and card brands. Voltage SecureData Payments is used by the top retailers and US payment processors to secure data from the point of capture in PIN Transaction Security (PTS)-validated card readers over its journey to processing hosts to avoid it ever happening again with strong, easy to deploy Point to Point Encryption (P2PE).  Implementations can be validated to PCI P2PE, NESA, or as a custom QSA PCI DSS assessed deployment for a bespoke payment data flow with excellent scope and risk reduction benefits in each case. With our partnerships with the top terminal vendors, we've implemented in large retailers with thousands of stores across the US, top payment processors serving millions of merchants including leading QSR (Quick Service) companies. Retailers need fast payments, PCI scope reduction, low customer impact, ease of operations at scale for scenarios like mobile POS, self-service checkouts, tethered outdoor POS, and traditional checkouts without worrying about messy key injection and all the baggage of traditional DUKT solutions or network re-design.
We work with the leading terminal manufacturers so merchants have a great range of flexibility in how they deploy or re-use existing infrastructure. Voltage SecureData Payments is agnostic of the reading terminal, already implemented in the top brands terminal vendor solutions, and can extend to mobile app payments, and even the consumer browser web for full end to end payment data encryption to secure today's omni-channel merchant. As a device and payment processor independent solution, it gives total control to the merchant over both data and payment flows. That might be important with the flexibility needed to work with different payment processors and within the franchise models.
You can learn more about our payments solutions  and hear about how our customers such as Heartland Payment Systems trusts HPE SecureData Payments for end-to-end payment data protection.  Discover how our customers in e-commerce are using our solutions for back end protection and tokenization.
If you'd like to get in touch to learn more – drop us a line to get in touch with our specialists. We are here to help retailers get back on track and forget about breach risk and focus on serving customers with their own creative flare.
About the Author:
Mark Bower is Global Director of Product Management for Micro Focus. He will be delivering a session at The Teradata PARTNERS 2017 Conference titled, "Mapping Encryption to GDPR requirements: practical use cases."
The post Retail Debit and Credit Card Breach – Help is here: appeared first on Voltage.
*** This is a Security Bloggers Network syndicated blog from Voltage authored by Mark Bower. Read the original post at: http://feedproxy.google.com/~r/voltage/VDQg/~3/SO3hFsV5Wzs/