Emsisoft scores high on AV-Comparatives Performance Test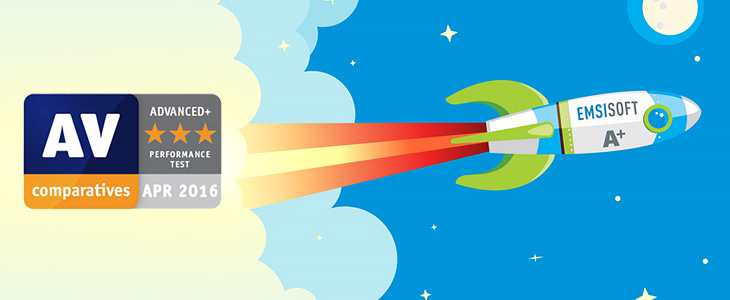 On Friday, April 27th 2016 AV-Comparatives released the latest Performance Test: Impact of Security Software on System Performance. It comes with great excitement from our entire team that Emsisoft scored 99.7 PCMark 8 Points – which is second place. No security software scored the full 100 points and major brands and other industry big players were left trailing with a significant gap between theirs and Emsisoft's products. It's not about size guys, it's about performance!
We proudly present the AV-Comparatives Award – Three Star Rated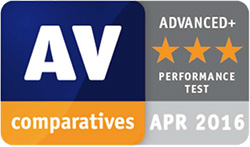 Activities / facts included
File copying
Archiving / unarchiving
Installing / uninstalling applications
Launching applications
Downloading files
PCMark 8 Professional Testing Suite
It is important to point out that this test included Antilvirus and Internet-Security products – both referred to as security products in the test. The Performance Test used SSDs on the test machines as many computers are equipped with SSDs nowadays. The awarding levels have been adjusted to reflect this change. Activities and tests were performed under an up-to-date Windows 7 Pro SP1 64-Bit system.
*** This is a Security Bloggers Network syndicated blog from Anti-Malware Reviews authored by Adrian. Read the original post at: https://www.anti-malware-reviews.com/2016/05/30/emsisoft-scores-high-on-av-comparatives-performance-test/