Emsisoft wins top security award
AV-Comparatives released its 2015 second-half real-time protection report on 16 December, the cumulative result of tests run between 5 August and 24 November 2015.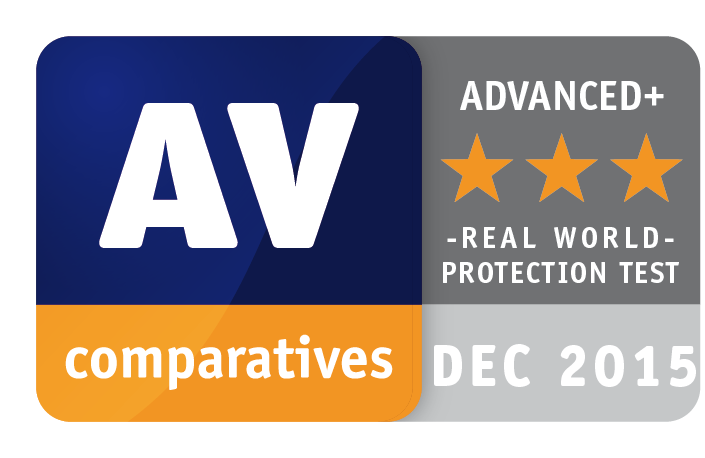 In total, 21 anti-malware products were reviewed in its real word protection test. In the latest period (3-24 November 2015), 332 test cases were run, bringing the total since 5 August to 1606. Emsisoft Anti-Malware V10.0 was one of only eight products to be awarded "Advanced+".
AV-Comparatives performed the following basic computer activities on an up-to-date Windows 10 64-bit computer system:
File copying
Archiving/ unarchiving
Installing/ uninstalling applications
Launching applications (opening documents and PDF files)
Downloading files
Out of the 1606 tests, there were only six cases recorded when Emsisoft Anti-Malware was deemed to miss a security compromise, which was the fourth best result.
Security products that ranked poorly (as either 'Standard' or merely 'Tested') recorded more than 100 compromised cases.
The AV-Comparatives rankings, awarded in four categories ("Advanced+, Advanced, Standard, Tested), take into consideration blocked non-malicious domains/URLs are counted as false positives (FPs). This is part of the false-alarm component of the whole protection test, which comprises both wrongly blocked domains (while browsing) and also wrongly blocked files (while downloading/installing). AV-Comparatives says it necessary to test both scenarios because the duty of security products is to protect against malicious sites and files, not to censor or limit the access only to well-known popular applications and websites. Emsisoft only recorded two false positives, meaning you can rest assured we perform well at protecting you without unnecessarily censoring your online experience.
The full report is available for download at www.av-comparatives.org (PDF).
This is a Security Bloggers Network syndicated blog post authored by Monika. Read the original post at: Anti-Malware Reviews